Dilhorne Hall was a beautiful hall built in the 1830s by the Buller family. There have been halls on the site since the 13th century.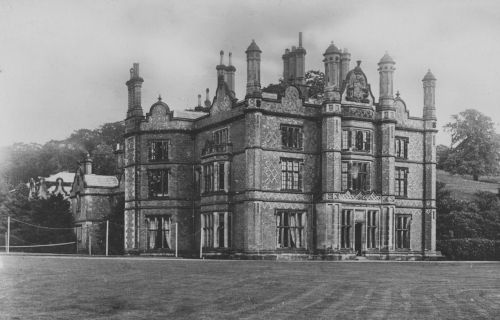 Unfortunately, the hall was demolished in the 1920s and only the gatehouse still stands, as a private residence.

On a recent walk through Dilhorne, we were exploring the grounds of the old hall when we found an extremely interesting old building.

The building is on the old maps of the area where the hall was standing but I can't seem to find any information about what it was.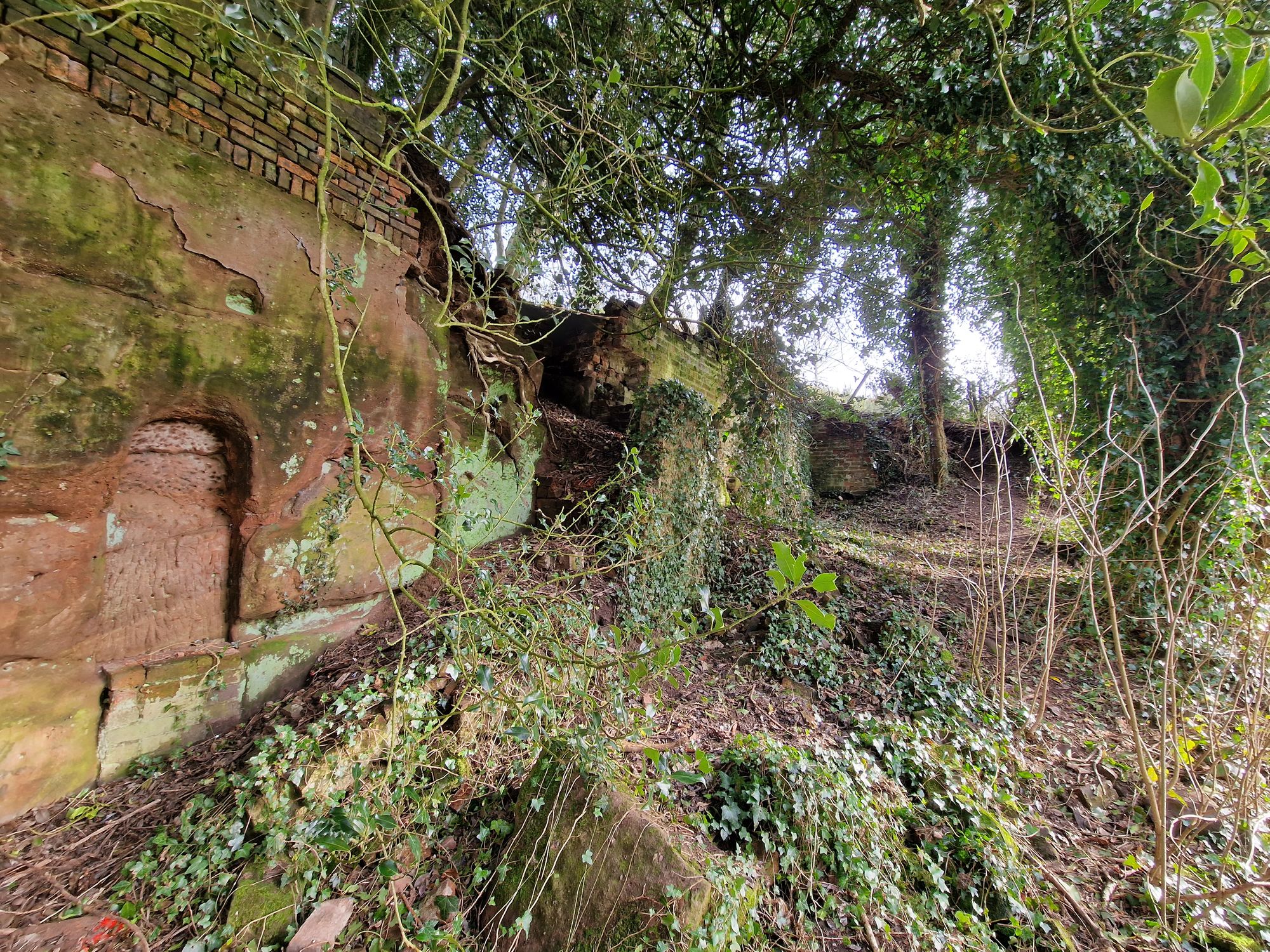 There is only one wall still standing of the building and it is partially built into the sandstone rock. There are also fireplaces built into this wall.

This building is located within the old walled garden, so it would make sense that this would be an old heated orangery or greenhouse. Although I am struggling to find any evidence of this. I will update this article if I do though.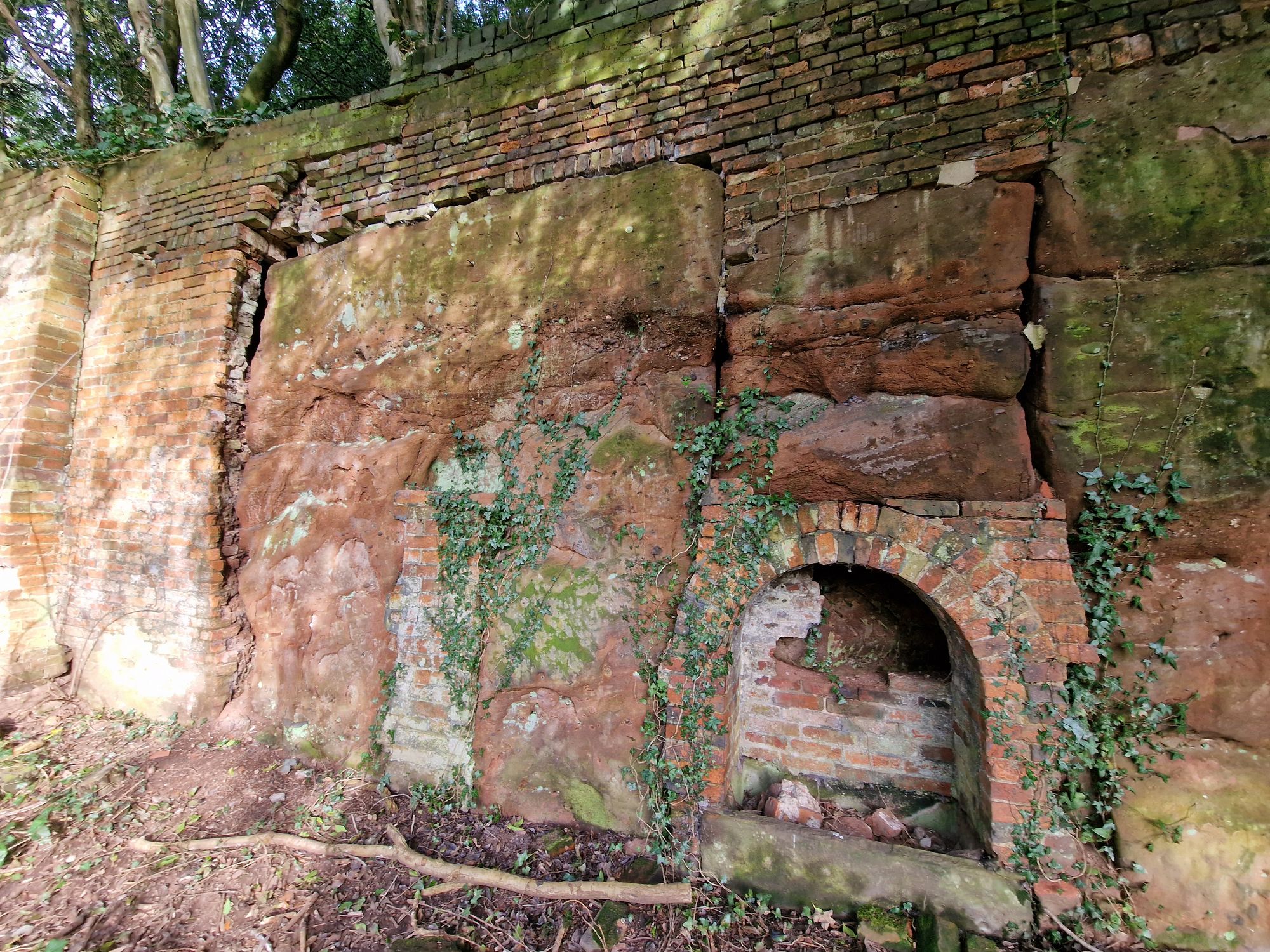 If anyone has any information about this building or thoughts on what it was, I would love to hear from you, so please leave a comment or contact me!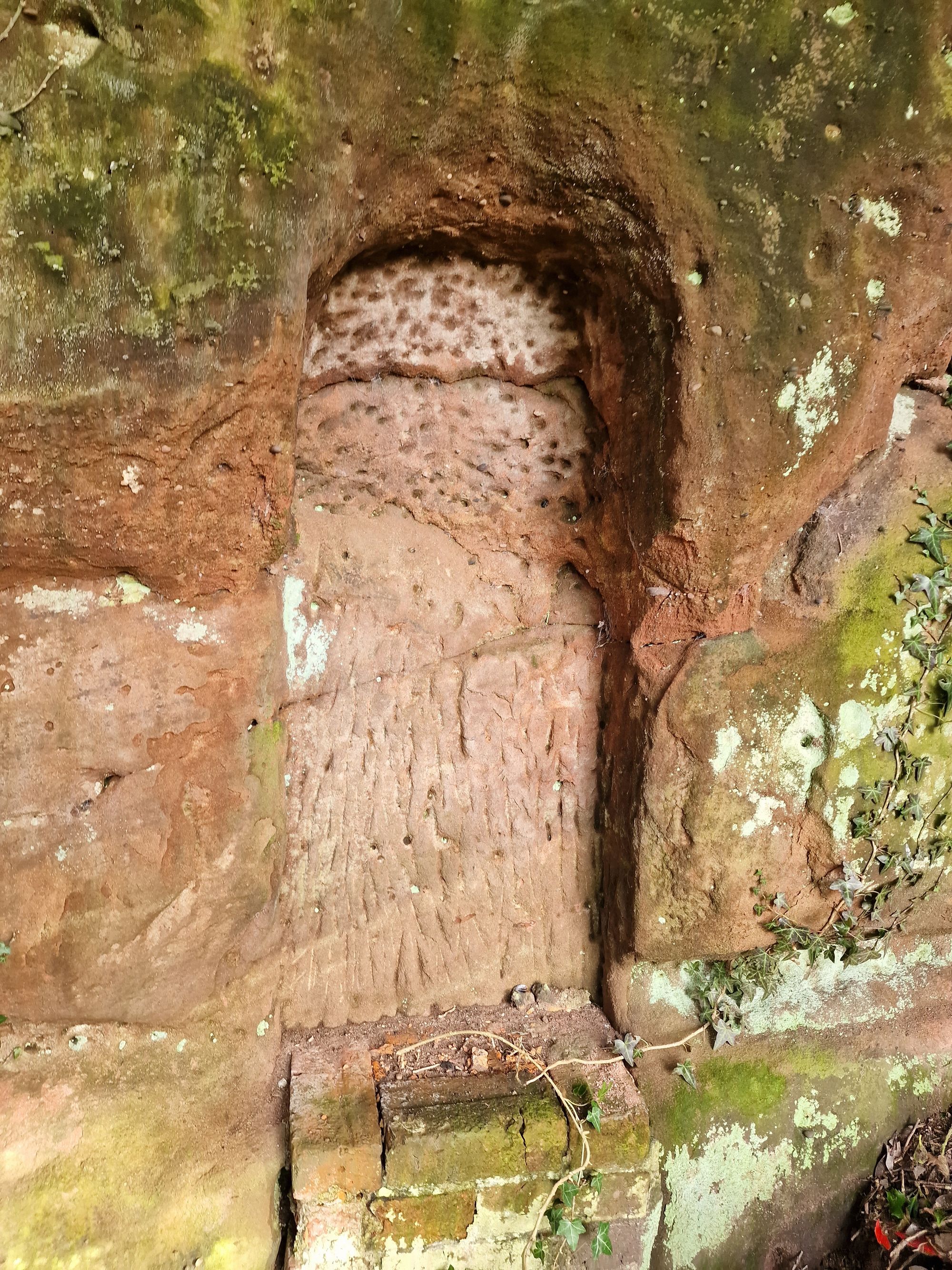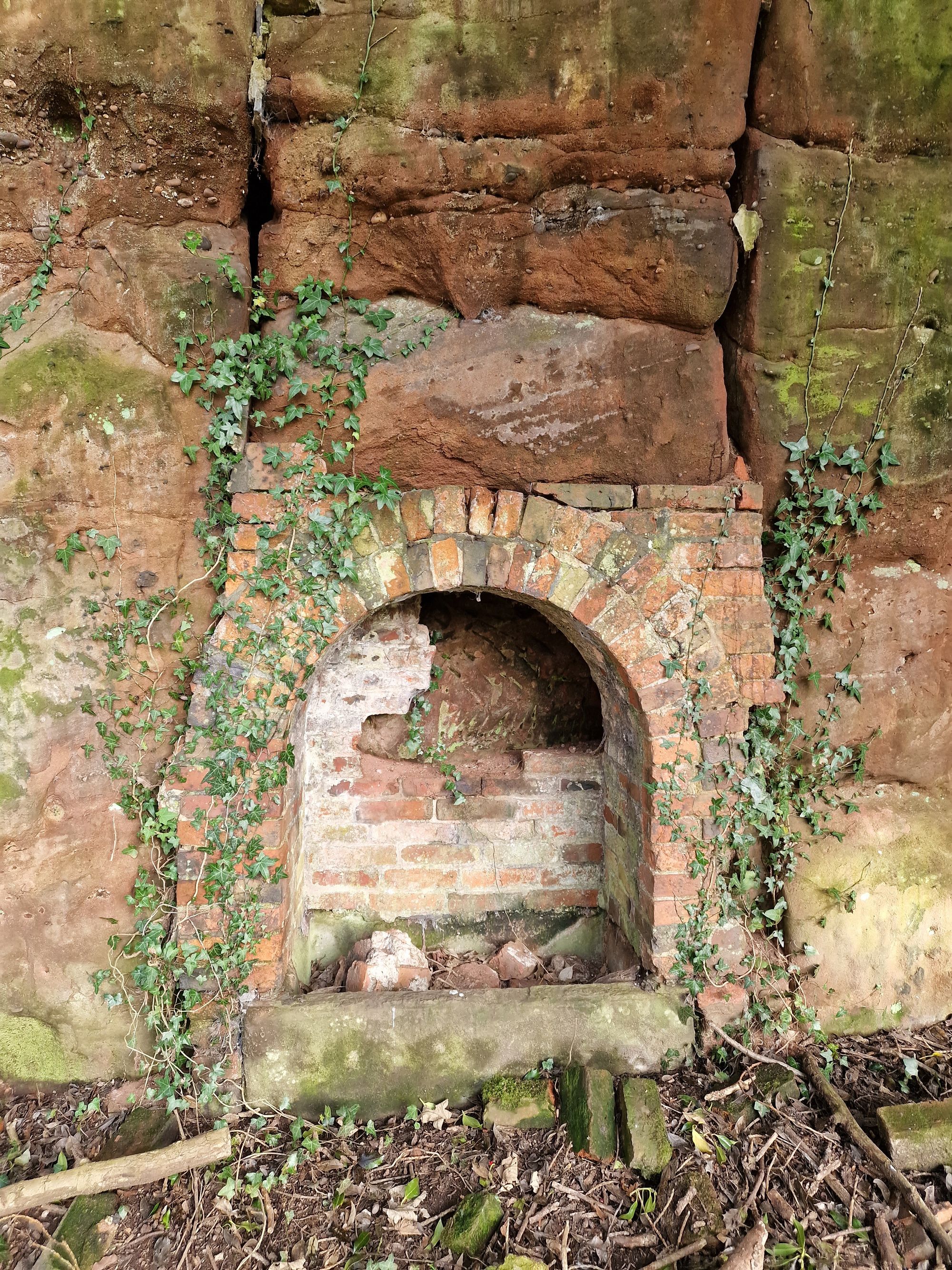 Thank you for reading!
If you like what you have read, please feel free to support me by following and signing up for my newsletter and/or buying me a coffee!
Thank you.
If you are interested in the history of Dilhorne and The Staffordshire Moorlands then check out these books on Amazon.